Welcome to Suryoday Foundation
We are an NGO
Suryoday Foundation is a non-governmental organization (NGO) registered to work for public charitable societies, pan India. Which is under section 21 act 1860. It has been established in the month of September 2016. Suryoday Foundation is working in the field of society, medicine, environment, employment, sports and education. Since its inception, this organization has been working hard on the empowerment of women and youth.Since its inception, this organization has been working hard on the empowerment of women and youth. The organization has been established with 15 members. Under which the organization makes them aware of women's education and their health,For the last 7 years, the organization has always been motivating women for the rights related to women all over India and is working to make them strong and self-reliant. In which the main objective of the organization is to fulfill all the problems related to their monthly and health.
A campaign being run by the organization in which millions of people are inspiring for the path of becoming a better nation. As a socially conscious organization, we strive to bring about a change in the perception of menstruation and establish the right of every woman to personal hygiene and awareness as part of the activities of Suryoday Foundation.
Suryoday Foundations follow a three-pronged approach to ensure maximum engagement across all genders and ages
Educate girls, women, boys and men about good menstrual hygiene practices, with the help of social caregivers and self-help groups, this campaign will reach 56% of rural women and girls, and educate them on the importance of menstruation How to treat menstruation using the right tools and methods.
Enroll citizens and existing menstrual hygiene product users in a supportive, taboo-free environment to create an open forum for discussion. Invite all mothers, fathers, health officials, villagers, community leaders, local self-help groups and teachers to talk about menstrual and period safety.
Grow the hygiene sector of India by providing best quality menstrual hygiene products at reasonable prices. Harnessing the power of digital technology and social media, this movement will empower women, adolescents and young girls in rural and semi-urban areas to find and access quality sanitation solutions for healthy and secure womanhood.
Seeing the success and interest, organizations that gathered from the very beginning of the campaign; A dedicated non-profit organization has been set up under the name "SuryodayFoundation", which is able to work and mobilize resources from like-minded NGOs and corporates to add wings to the campaign and get all involved in it.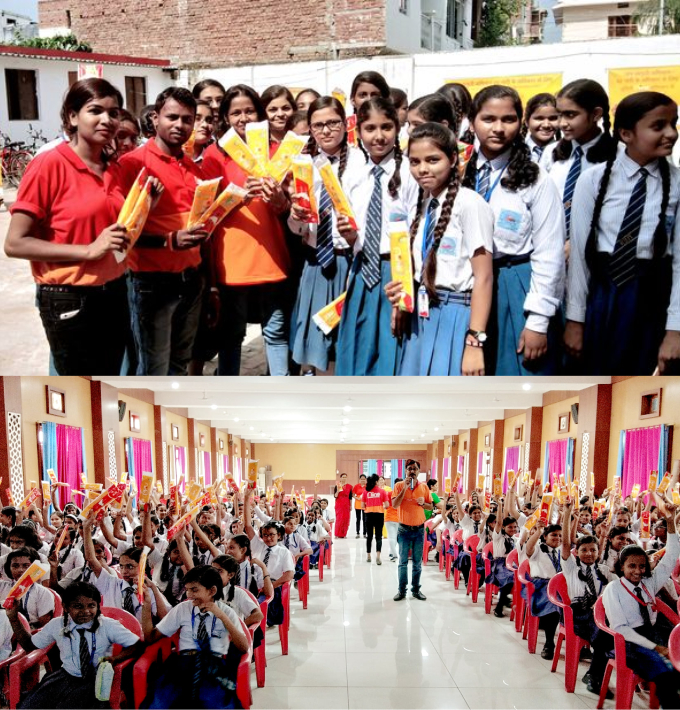 We're trusted by
Uttar Pardesh Government
Join your hand with us for a better life and future
Join your hand with us for a better life and future